What better way to capture the feeling and memories of the holiday season than with Christmas or holiday-themed family portraits?
You don't even have to wait until the end of the year to have holiday photos taken. In fact, if you want to use them in your Christmas or holiday cards then Summer or Fall is the perfect time to take holiday photos.
Christmas Tree Photos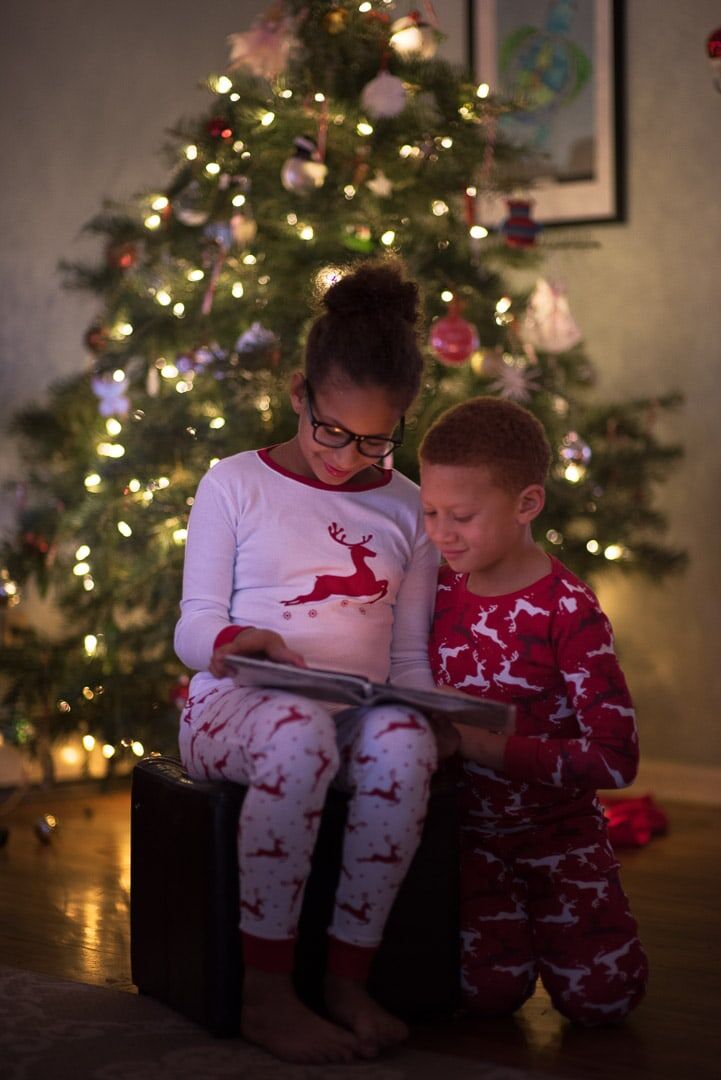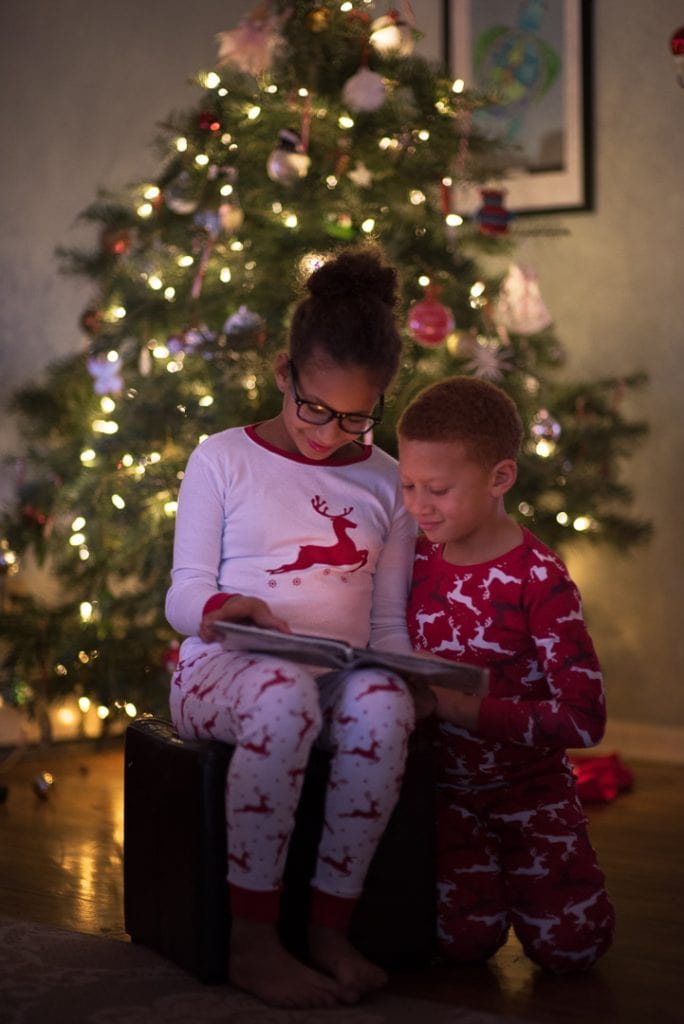 For many families, heading out to pick a Christmas tree is an exciting and fun adventure. Documenting it with professionally shot photos can preserve those memories for many years to come.
Too frequently, someone in the family ends up being the photographer. By the time you get home and everyone looks at the photos, you realize that they aren't in any of the photos. As far as the photos show, they weren't even there. Having someone there to document the event might be worth it for that reason alone. Add in the high-quality images and skill with proper lighting and now you'll have incredible images with the whole family in it that you will be happy to display on your wall!
After a few years of documenting your Christmas tree search, you can even create an album or image collage showing how your family has grown over the years.
But the tree photos don't have to stop there. Once you get it all decorated, it can be a great place for taking portraits right in your home…
Home Holiday Photos
Taking photos in your home that show off the beauty of your lights and decorations is a great way to capture the holiday spirit.
But getting properly exposed holiday lights as well as properly lighting any people's faces in the image can be tricky! But that's where a skilled photographer will excel.
One of the best things about having your holiday photo shoot in your home is that no one else is going to have photos just like yours. It's not a studio set that 100 families are sitting in for photos. It is uniquely your own and evokes memories of years of family experiences during the holiday season.
Remember though, there are only so many days available when your decorations are all up and looking great, so make sure you book early to reserve your spot.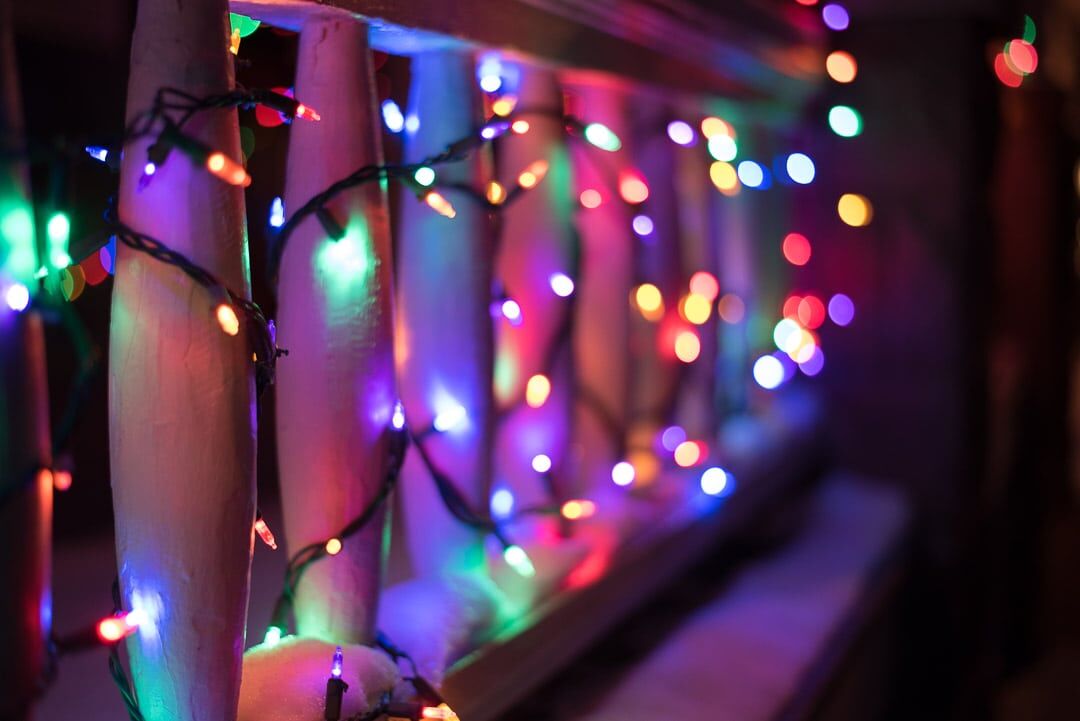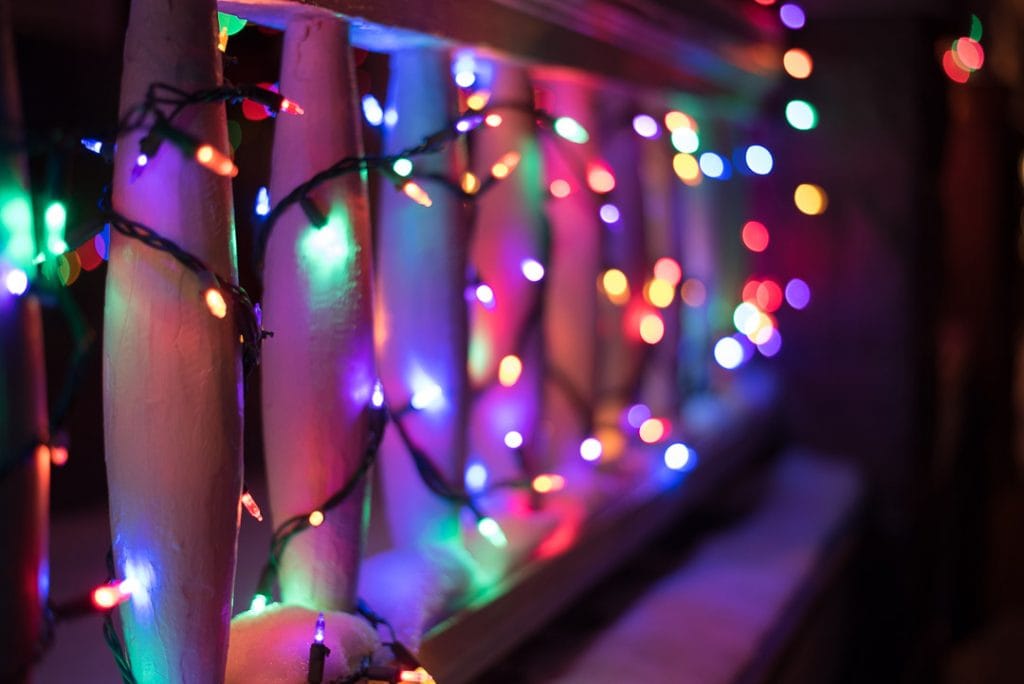 On Location Holiday Themed Photos
This is a great way to get two kinds of family photos at one session. Plan a regular family portrait session and bring some props or outfit change to make a few of the photos holiday themed. Whether you're having your family portrait in a park with Fall colors or even in the middle of the Summer on the beach, it doesn't take much to add a little holiday flair to your portrait session.
I'm always happy to work with families to make the most out of their family sessions. So adding an extra theme to the shoot is just about always allowed.