Ready to plan your family portrait but running out of family portrait ideas?
Looking for some inspiration?
Here's a complete list of all the family portrait ideas I have shot, suggested, or just simply contemplated.
Beach Day
Take a quick look at my website and you'll know that I love shooting at the beach. With the Jersey Shore right here, don't pass up an opportunity to shoot at your favorite spot.
Boardwalk
Everyone loves the boardwalk. The lights, colors, and excitement it brings to the photos will make the boardwalk a perfect spot for a family portrait.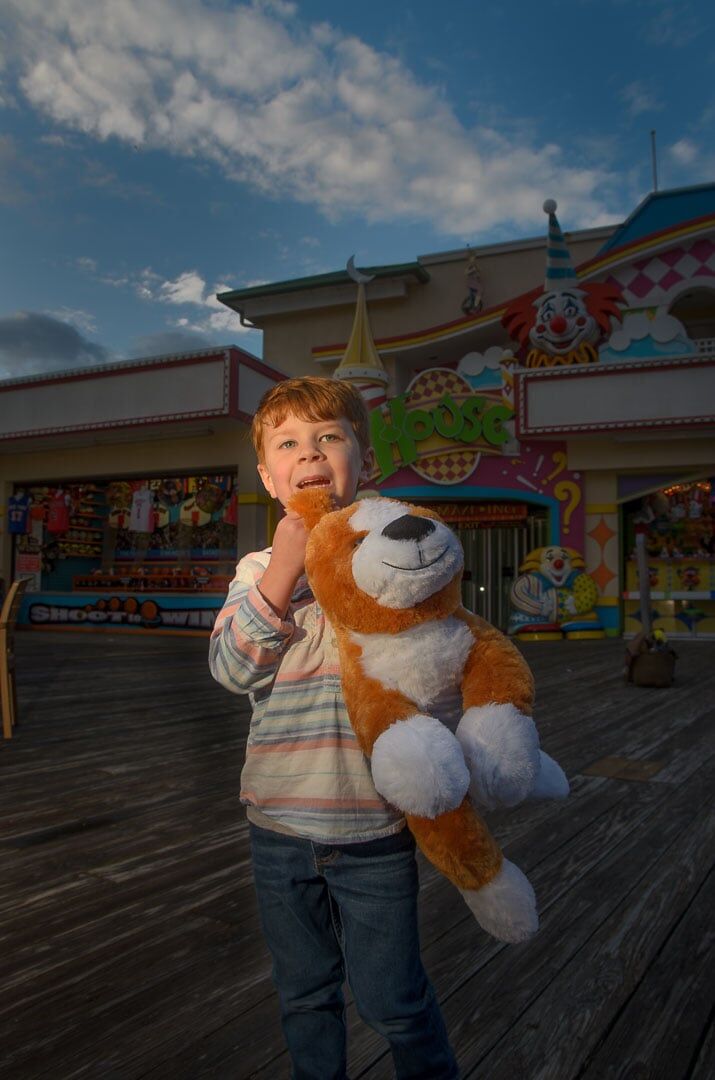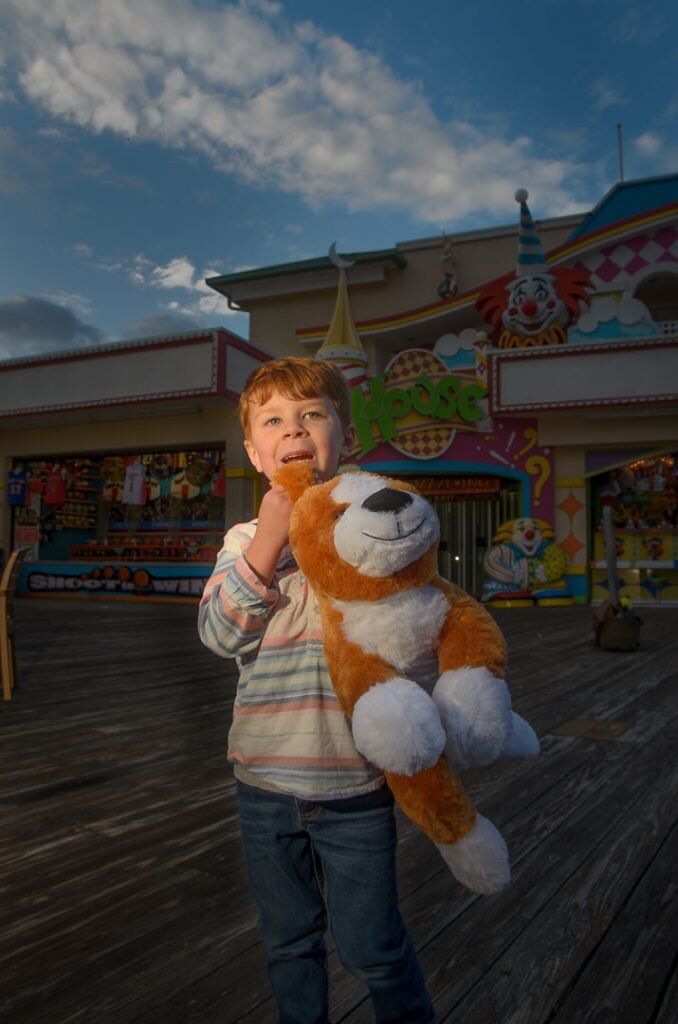 Visit Some Old Buildings
There's something about older buildings and structures that make them a compelling backdrop for photos. There are a lot of options around here too, like this shoot I did in Allaire Village.
Bring Your Four-Legged Family Member
You can't leave a family member out of the family portrait. Bring them to a park they're comfortable with, have a few treats on hand, and you'll get that family portrait with EVERYONE in it!
Styled Shoot
Looking for that magazine cover look?
A styled shoot means everything is planned out…like the outfits, the set, and even hair and makeup. We can bring in a stylist and makeup artist to create a family portrait that would look right at home on the cover of Vanity Fair.
Recreate An Old Family Photo
Spend some time on social media and you'll see a lot of these. Find an older family photo and recreate that same shot. This is especially fun if the original shot is a group of kids that are now all grown up.
Bring The Extended Family
The more the merrier. Have a big family get together coming up soon? That is the perfect time to set up an extended family portrait session. Just remember that holiday weekends book up fast!
Classic Studio Portrait
Want that classic studio look? Clean backdrop, perfect lighting, and fun poses for your family portrait? No problem, I can set up everything I need right in your home. You'll have all the comforts of home and the result will look amazing.
Fun Family Activity At Home
Looking for a more candid collection of family photos? Plan a fun family activity at home and bring the photographer to capture the whole thing with professional quality.
Lifestyle/Day In The Life
This is really an extended version of the Family Activity shoot. Plan a few hours or even a whole family day together (if you can handle it!) and have a photographer tag along to capture the memories, interactions, and genuine emotions.
Breakfast In Bed
Does your family tend to gather in the parent's big bed on Sunday mornings? Capture that moment that represents your family. Except we'll let you wake up and prepare to look your best before the actual photos are taken!
Family Cooking or Baking
Does your family cook or bake together? Want to capture that moment when your little one is covered in flour trying to help? Plan a family shoot around a fun kitchen experience.
Throw A Pool Party
Water splashing, colorful bathing suits, and the excitement of jumping into the water. You can't go wrong with a good pool party in the summer.
Go Retro
Plan out your best 70s, 80s, or 90s outfits and get the family together for a retro photoshoot. Themes like this are a great way to change things up when it comes to your family portrait.
Go Vintage
Classic looks from the 40s or earlier can be distinct and timeless, especially with the children involved.
Winter Wonderland
A lot of families wait until Spring for family photos but if the cold doesn't bother you that much, winter can be the perfect setting for unique and striking photos. I love to use bold colored outfits to contrast with freshly fallen snow.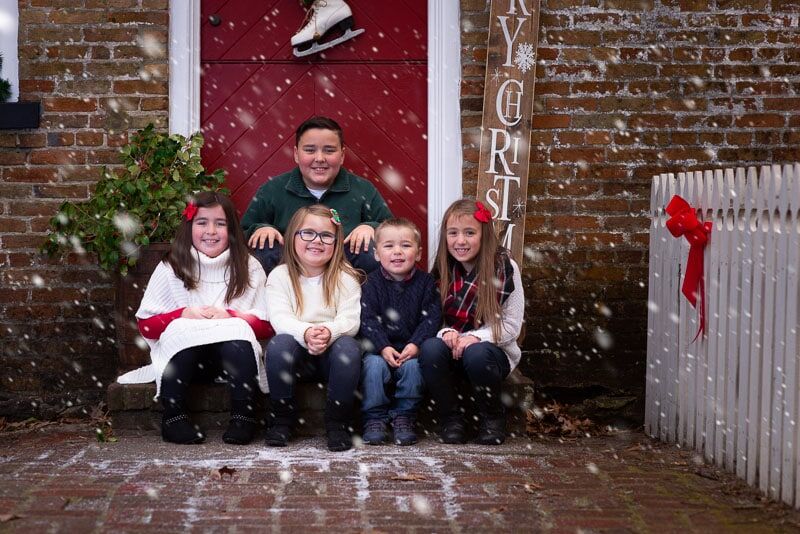 Decorating Your Home
Is decorating your home part of a family tradition for the holidays? Then think about capturing those memories beyond just the regular snapshots.
Christmas Lights
Christmas lights offer an amazing opportunity for beautiful images but also can be very tricky to capture effectively. In the hands of a professional, a home or other setting decorated with lights is perfect.
Play Your Favorite Sport
Have an athletic family? Then plan a family shoot around your favorite sport. Get matching jerseys to complete the look. Work with your photographer to plan out some epic action shots too!
Day At The Park
Family photos at the park is a common but great idea for your family portrait. The trees, flowers, and grass all make for an ideal setting. If you can find a park with other features like a lake or stream that will make it even better.
Family Game Day
Break out the board games and get the family together for game day (or night). As long as the competition isn't too intense, a game day is a fun time for everyone and makes for some great candid photos.
Flowers In The Spring
There are always local spots that have flower gardens in the spring. This is a great location for a family portrait with young children.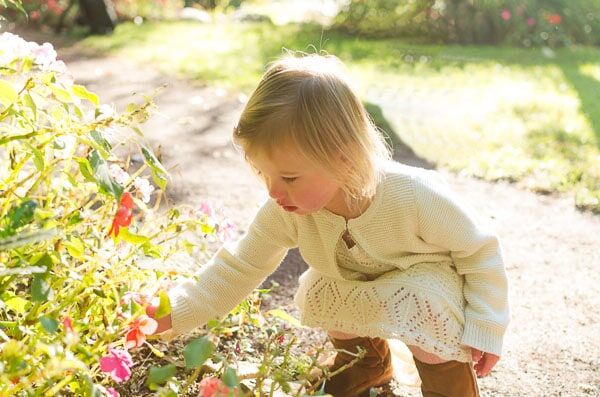 Have A Picnic
Everyone loves a picnic! Get your family together, pack up some food, and head to the park or the beach with your picnic blanket and enjoy a fun family experience. I'll simply tag along with the camera and capture the fun and interactions.
Use Your Favorite Movie or TV Show As Inspiration
Does your family have a favorite TV show? Dress up as your favorite characters for your next family photo. You can even recreate the opening credits or a famous episode.
Shoot An Album Cover
Does your family love music? Let's plan and shoot your family "album cover." Are you an edgy rock band or a fun pop band? Doesn't matter, I can make you look like you belong on stage.
Dress Up As Your Favorite Superheros (or Villain)
I grew up loving comic books and superheroes. With the right costume, good lighting, and a little bit of Photoshop magic, I'll turn your family into the Avengers, The Justice League, or whatever superheroes (or villains) you relate to most.
Go On An Adventure
Take your family hiking, climbing, learning to ski, exploring, or whatever it is that you and your family love to do for a little adrenaline rush. I can't promise I'll be climbing with you, but I'll be close by capturing the fun for your very exciting family portrait.
In-Home Sessions
So many of your family's memories take place in your home. So capture some of those memories with a candid portrait shoot in your home.
Visit The City
To me "the city" is NYC, but I'd be happy to go to Philly for a city family portrait shoot. Every city has hundreds of unique and beautiful locations that can make your family portrait session great.
Shoot In The Rain (sort of)
Shooting in the rain is terrible. But how about adding some fake rain for dramatic effect? With a combination of the right lighting setup and a garden hose, we can create a really cool effect for your portraits.
Go Out On A Boat
If you have a boat or (even better) a friend with a boat, that can be a great place for your family portrait. Take the boat out at sunrise or sunset and visit come secluded spots that no one else will have in their photos.
Play In The Leaves
Kids jumping in the leaves is a classic look for a family portrait. But you should change it up and jump in there with them!
Relax On The Couch
Are all these exciting ideas making you feel exhausted? How about a few shots of the family where you potentially spend most of your time.
Go Old School
do you still live near mom and dad's high school? Are the kids planning to go there too? Try including your alma matter in a few shots. Maybe even knock the dust off that letterman's jacket.
Sparklers At Night
You'll need a photographer will the skill to pull this off, but sparklers can look great on camera. If they are really good, you can write out messages as the photo is being taken.
Shoot Under The Fireworks
Fireworks are just giant sparklers in the sky, so they can work great for photos as well. This one requires a little planning ahead with your photographer so give yourself enough lead time.
Create Light Art
Visit The Aquarium
Visit The Zoo
Jumping Freeze Frame
Go Horseback Riding
Visit A Farm or Ranch
Go Black and White
Read A Story To The Little Kids
Shoot Silhouettes At Sunset
Show Off Your Hobbies or Interests
Let The Kids Bring Their Favorite Toys
Shoot Near Interesting Architecture
Shoot At Your Local Movie Theater
Find A 50s Style Cafe
Use Your City's Downtown Area
Find A Flower Garden
Visit A Sunflower Field
Halloween Portrait At A Pumpkin Patch
Dress Up For Halloween
Go To A Christmas Tree Farm
Visit The Library or a Bookstore
Jumping In Some Leaves
Have Some Fun With Balloons