Allaire State Park is a great photography location located in Howell and Wall Township, New Jersey in Monmouth .
It has a great combination of wooded areas, nature trails, old buildings, and even a train museum. All of these elements can make for interesting portraits of any kind. As a NJ family photographer, Allaire state park is rich with opportunities to create unique and beautiful images as well as family memories that can last a lifetime.
A big part of creating a fun and unique family portrait is picking the location. I always recommend a location that not only has a great look to it but is also unique and fun to visit. Let's face it, if no one wants to be there, the pictures will show that and all you end up with is a bunch of bored faces in a pretty location.
That's why I like shooting at Allaire State Park and Allaire Village. It's interesting and there is a lot to do and explore for kids of all age groups.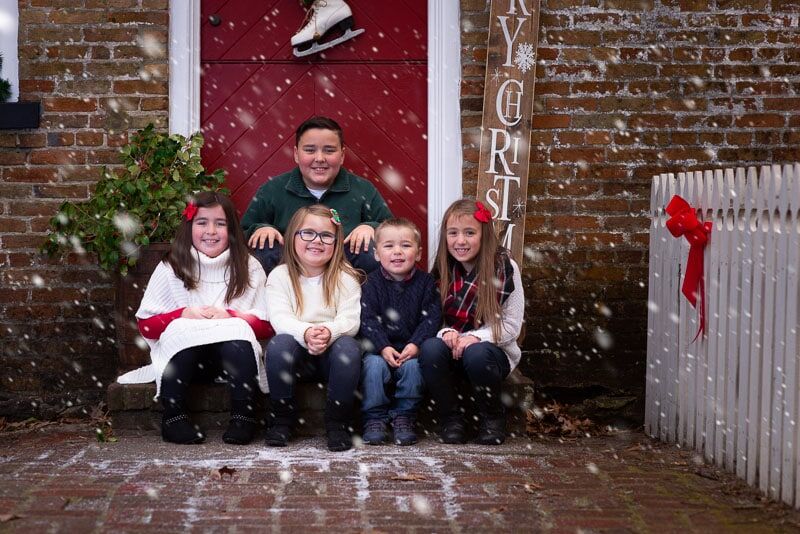 I'll take a family through some areas of the park, visit the village, go check out the trains and before they know it, we've got a ton of awesome, fun photos, and it seemed like just a regular family outing.
This is the best way to capture genuine emotion and interactions between family members and ensure you get the most out of your family portrait.
So if you're thinking of booking a family portrait with me at Allaire, here's some more interesting and useful information…
Allaire State Park Facts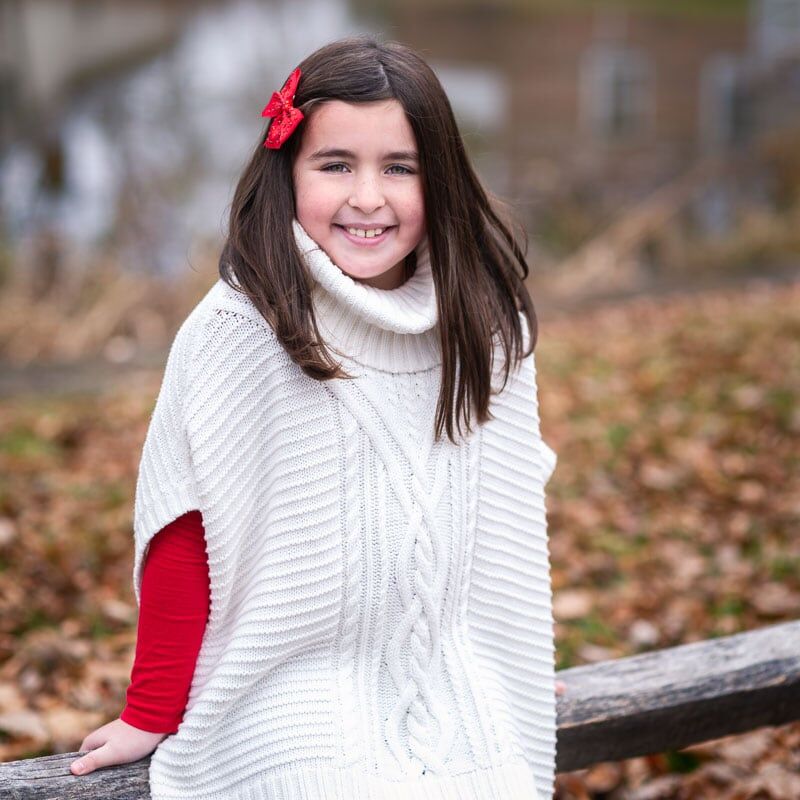 The park is operated by the New Jersey Division of Parks and Forestry.
Named after James P. Allaire, the founder of Howell Works.
Allaire Village is a restored 19th Century ironworks facility called Allaire Village.
Allaire State Park Train Museum
Allaire State Park is also home to the New Jersey Museum of Transportation which runs the Pine Creek Railroad.
Aside from being a cool place to check out the old trains and learn a little bit about New Jersey history, the trains also make a great spot your family photos.
Unlike some museums, you can actually ride on the trains here. As of the time this was written there was a $4 charge per person. Although I haven't tried this yet, a ride on the train would make a great setting for some family photos. Activities like this will keep the little ones engaged and having fun. It won't even feel like a family portrait, but you'll end up with photos that show genuine joy, excitement, and interactions.
The Pine Creek Railroad is operated by volunteers for the New Jersey Museum of Transportation. The museum, an independent not-for-profit organization, moved there in 1962. The railroad that you can ride is a ½ mile loop of track through the Allaire Park.
Allaire State Park Trails
Allaire State Park has a multitude of trails for hiking, but they can be a great spot for family photos as well.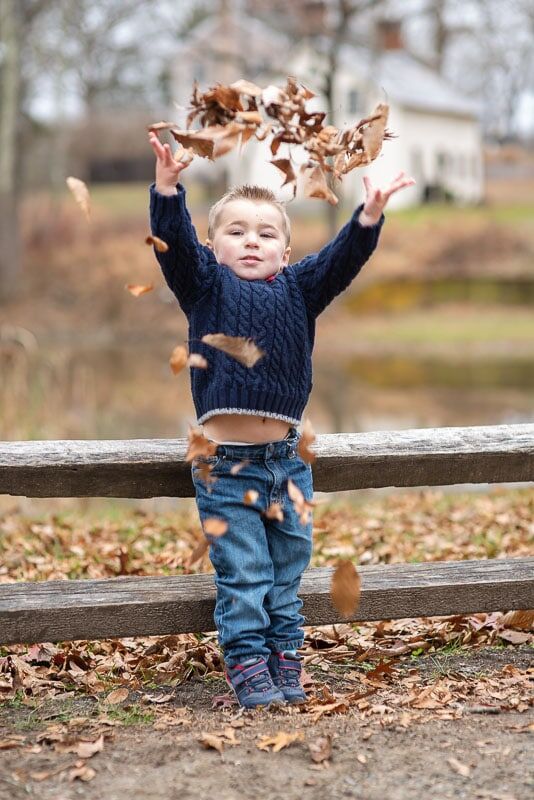 Woodland settings like this are a great place for a family portrait. Especially in the Fall season, the trees can form the perfect background and space usually isn't a problem, even for bigger families.
The Manasquan River also winds through the park, making it a popular spot for canoeists and fishermen. The river makes for an ideal habitat for over 200 species of wildflowers, trees and plants as well as birds and other wildlife.
All of these factors can make for interesting and unique photos that can be a little different than your normal woodsy family portraits. The accessibility of many of these elements within a very short distance is also very convenient. That convenience is perfect for families with little kids (and also photographers with a lot of equipment!).
Allaire State Park Buildings
From a photographer's perspective, one of the best parts about this location is the antique buildings.
The restored buildings there today include a general store, blacksmith shop, carpenter's shop, manager's house, foreman's house and a church. These older buildings can be a great setting for photography because they have a lot of character.
We can't take pictures inside many of the buildings but the outside of the buildings create a great atmosphere and setting.
Allaire State Park Hours
Since it is a state park, you have to be aware of the operating hours if you want to have your family photos there.
The park opens daily at 8 a.m. and closes at 8 p.m. Memorial Day weekend through Labor Day weekend. After Labor Day and during the month of March the park closes at 6 p.m. In November the park closes at 4:30 p.m.
Allaire Village Directions
If you are planning a photo session at Allaire Village, it can be a little tricky to find the right place to park since Allaire State Park is a relatively large place.
Getting There
Allaire State Park can be reached from exit 98 off the Garden State Parkway or exit 31B off Interstate 195.
Street Address:
4265 Atlantic Ave.
Farmingdale, NJ 07727

GPS Coordinates:
40° 09' 43.60" N 74° 07′ 53.62″ W
Parking
During Memorial Day Weekend to Labor Day (the "in season") there is a small fee for parking. As of the time this post was written it was only $5 per car on weekends. Parking is free on weekdays.