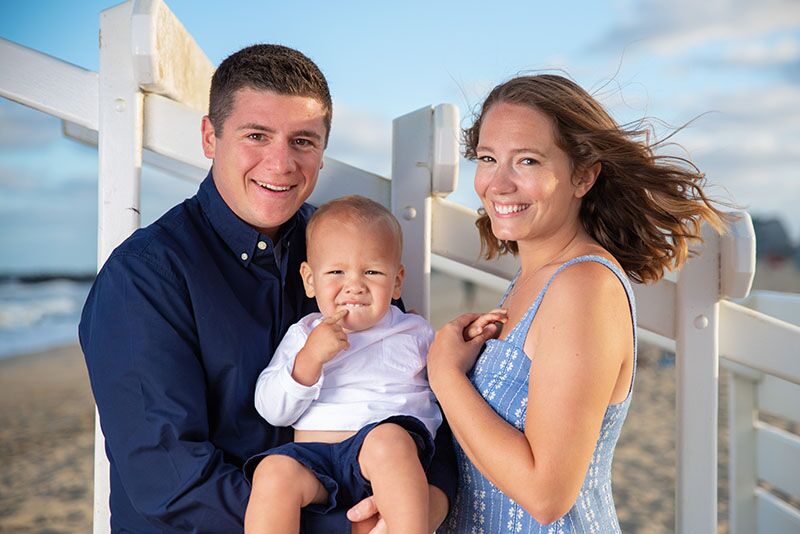 I've spent many summers at the beach in Manasquan and now as NJ family portrait photographer, it's one of my "go-to" beaches to shoot family portraits.
The Beach
The beach itself in Manasquan is a great spot for a family photo. What I like about this location compared to some other beaches is that there are a number of jetties that are somewhat accessible to use as a background or even stand on (if you're sure-footed and safe about it).
Also, the beach itself is easy to access during sunset times (the ideal time for family photos) because many of the daily beachgoers have left so parking is easier to find.
Manasquan Inlet
The Manasquan Inlet is one of the few NJ beach areas where you can get an awesome sunset photo.
Living on the east coast means that it's tough to get great beach shots with the sunset and water in the actual frame. But at the Manasquan Inlet, you can get shots standing on the jetty with sun setting in the background over the water and Gull Island.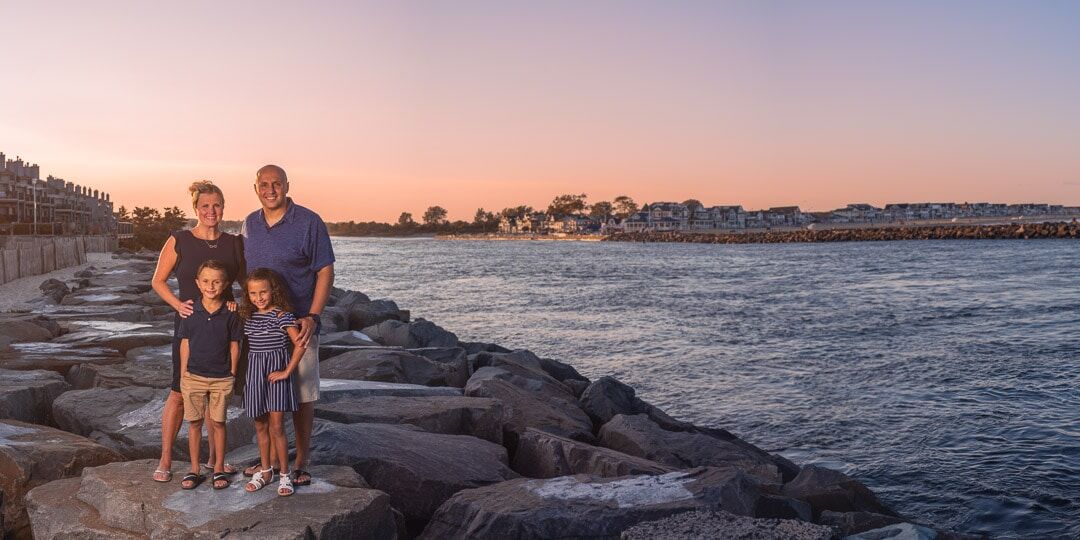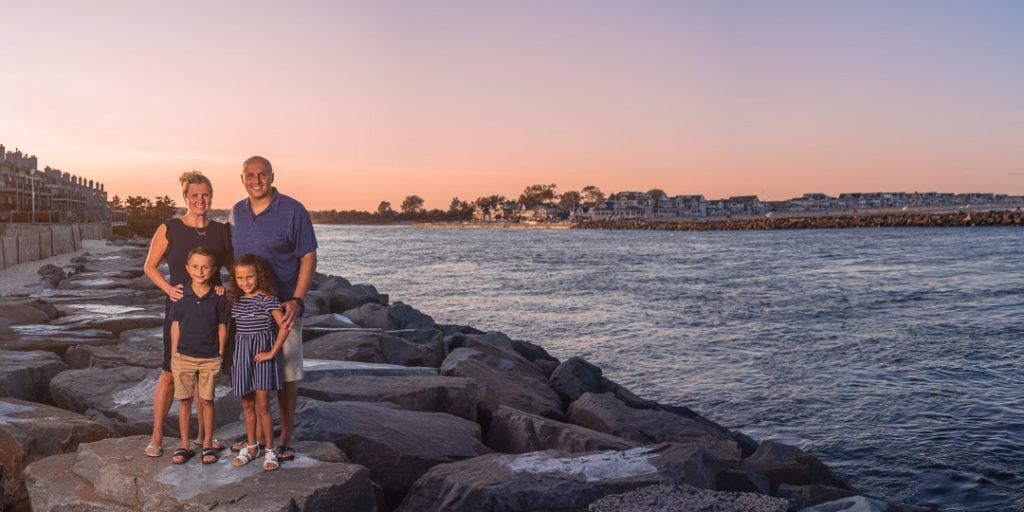 Fisherman's Cove Conservation Area
Fisherman's Cove is a place you might not have thought of for family portraits, but if one of your family members has four legs then this might be the perfect spot for your next shot shoot. It's a dog-friendly area with great sunset views that is easy to get to.
Just a couple of blocks away from the beach, you can park on the street or in the lot adjacent to the inlet to get to this spot.
One of my favorite parts about this area is that it's dog friendly. So if getting your dog in the family photo AND shooting on a beach is important to you, then this is the place to be.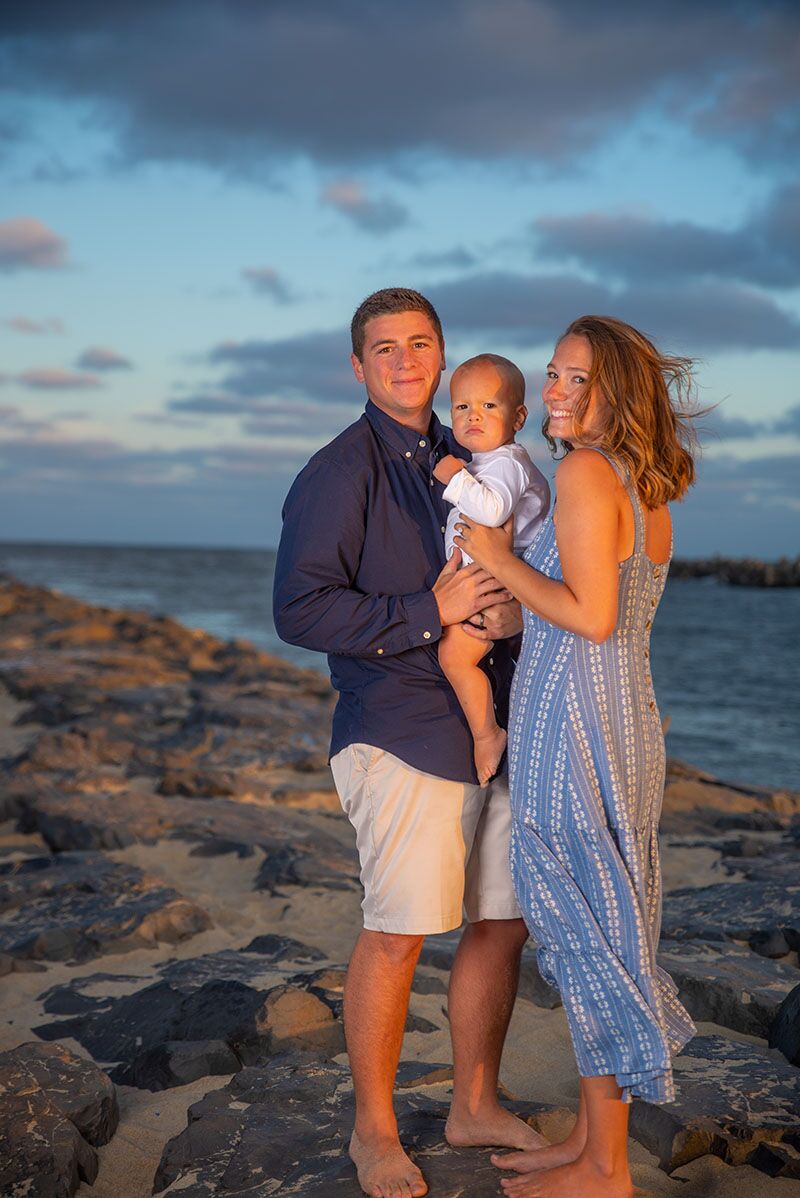 Gee Gee's Pizza
Manasquan doesn't have the big arcades or rides that you'll find in some NJ beach towns. If you want the action and excitement then you can go one town over for a family photo shoot at Point Pleasant. But for many people, a quieter, more laid-back atmosphere is a very welcome thing!
What they do have is small casual places like Gee Gee's with good pizza and a cool relaxed atmosphere.
I like shooting casual candids in places like this. It can be especially useful when you have little kids that don't have the attention span for lots of posed shots.
They also have a small arcade where the kiddies can have some fun playing skee ball or trying to win a stuffed animal from the infamous claw game. These always make for some great secondary candid shots during your portrait session that are great for filling out an album or wall gallery to capture the great time you had at the beach.